Writing
Hi, I'm Johan Qin, and I'm a writer and editor living in Northern California. I write content and edit copy for individuals and small businesses that need help clarifying their message and communicating expertise.
I have been working as a professional writer for 7 years now and have gained experience working with a variety of content types and small businesses including creative agencies, startups and corporations.
If you need someone who can see you and your vision and share that with others, I'm your man.
If you would like to hire me for a new project or assignment, please find a time to chat with me here. For more information about my services, continue scrolling down.
Writing and Editing Services

Writing Services
Website Copywriting
Blog Writing
Music Reviews
Resume Writing
Cover Letter Writing
Newsletter Writing
Social Media Writing
Content Writing

Editing Services
General Editing
Creative Writing Editing
Blog Post Editing
Social Media Content Editing
Copyediting
Resume Editing
Cover Letter Editing
LinkedIn Profile Editing
My Resume
Download a copy
here
.
---
Experience
Freelance Music Critic, From the Intercom
Remote | Feb 2021 — Apr 2022
Reviewed 9 releases by Asian artists (singles, EPs and albums) and conducted 7 interviews (see samples

here

).

Collaborated with team of six to organize a successful fundraiser for the SXSW 2022 festival.

Covered the 2022 SXSW Music Festival and interviewed Kishi Bashi (violinist and singer-songwriter) and Elephant Gym (Taiwanese math rock band).
Freelance Copywriter and Copyeditor, Culture Flipper Inc.
Remote | Mar 2020 — Jun 2020
Wrote sharp, engaging copy for marketing texts including press releases, advertisements and South Korean TV show synopses.

Collaborated with bilingual translators, copyeditors, and project coordinators to deliver high-quality results under tight deadlines.

Contributed unique titles for unreleased shows imported from South Korea and wrote rationales to support creative decisions.
Freelance Content and Technical Writer, AdvisorSmith
Remote | Oct 2019 — Feb 2020
Wrote 6 data-driven pieces on industry and job market trends and 4 technical pieces on types of insurance small business owners need.

Performed in-depth research on economic data, demographic trends and business insurance to deliver accurate, authoritative content.

Communicated with editor and asked questions when confused to translate complex insurance concepts into accessible language.
Marketing Communications Specialist, Orchestrade Financial Systems
San Mateo, CA | Feb 2019 — May 2019
Wrote, edited and proofread text for outbound marketing content, including a 12-page fintech white paper and a client survey brochure.

Collaborated with design and business leads in New York and Paris to create and organize a 20-page company newsletter for employees.

Conducted keyword and competitive research to identify business weaknesses and refine target audience messaging for sales purposes.
Quality Assurance Engineer, Orchestrade Financial Systems
San Mateo, CA | Nov 2017 — Feb 2019
Tested and resolved 200+ tickets for bugs reported by developers and enhancement requests issued by clients.

Collaborated with software developers and business analysts to prepare and deliver 2-3 software releases for clients every week.

Managed 30+ automation test suites for completion speed and health and reported issues to support and development teams.

Implemented self-written standardization guidelines to improve project workflow and company-wide communication.
Publishing Intern, Red Hen Press
Pasadena, CA | Jul 2017 – Sep 2017
Managed e-book and trade paper databases for poetry, fiction and non-fiction works.

Composed personalized emails and letters to guests and donors for upcoming events.

Worked with editorial, production, publicity, and social media interns to prepare for poetry readings and book launches.

Maintained presentable office environment and performed administrative tasks, such as filing and scanning, when necessary.
Blog Writer, Northwestern University
Seoul, South Korea | Jun 2015 – Aug 2015
Wrote 3 articles on society and culture for Politics & Policy blog at Northwestern (now defunct) while studying abroad at Yonsei University in South Korea.

Conducted research on South Korean events to attain relevant topics for blog posts.
Education
B.A. in Sociology, Minor in Asian American Studies | Northwestern University
Evanston, IL | 2012 – 2016
Penned a senior thesis on Chinese-American attitudes toward mental illness that was awarded with distinction by the Sociology Department.

Wrote 7 articles for campus magazines, including The Daily Northwestern, NU Asian Magazine, and Politics & Policy.

Studied abroad at Yonsei University in South Korea summer after junior year.

Served as the Communications Chair for Asian Pacific American Coalition during sophomore year.
Certifications
Certified Professional Technical Communicator from APMG International
Acquired January 2021 | View Certificate
SEO Fundamentals from Coursera
Acquired January 2020 | View Certificate
Google Analytics for Beginners from Google Analytics Academy
Acquired September 2022 | View Certificate
Email Marketing Certification from HubSpot
Acquired January 2021 | View Certificate
Social Media Marketing Certification from HubSpot
Acquired November 2020 | View Certificate
Inbound Sales Certification from HubSpot
Acquired October 2020 | View Certificate
Languages
English, Japanese, Korean, Mandarin, Cantonese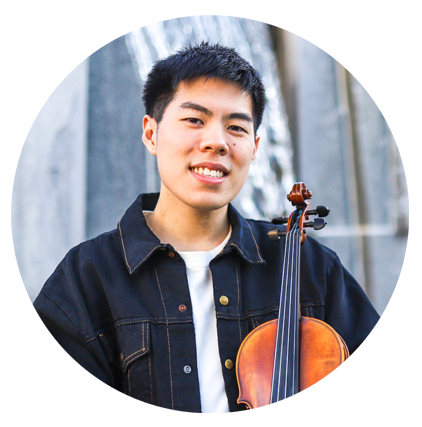 Please contact Johan with questions about his services, pricing and performances. You can also reach out with general inquiries or business opportunities.